Head of India Engineering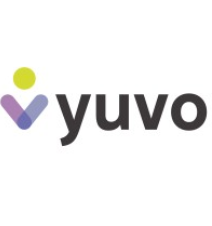 yuvohealth.com
New York, NY, USA
Posted on Monday, May 22, 2023
Description
ABOUT YUVO:
Yuvo works to increase access to primary care by supporting federally qualified health centers (FQHCs), the institutions that have dedicated the most to care for underserved communities. We work with FQHCs to help scale the quality of care they provide by providing access to new payment systems, developing and optimizing operational infrastructure, and convening partnerships in the broader care ecosystem so that they can increase their capacity and deliver the highest quality of care to their communities.
ABOUT THE ROLE:

We are passionate about mission-driven leadership, and we believe that everyone has untapped potential within them, and it takes a disruptive approach to unleash it. We dream big and don't settle for the status quo. We sweat the details. We never accept less than 110% to help each other deliver the Yuvo experience to our federally qualified health centers and enable their patients to get great results.
Yuvo is seeking an experienced Head of Software Engineering to recruit and lead an offshore Engineering team that partners with our onshore teams. As the Head of Software Engineering, you will report to the Chief Technology Officer and be responsible for managing cross-functional agile teams through our entire SDLC from estimation to delivery, as well as having direct report responsibility for the engineering staff. To be successful, you will need to collaborate with our Product Management, Design, Quality Engineering, Technical Architecture, and Systems organizations on everything from roadmap estimation to project execution and delivery.
Travel up to 25%.
ROLES AND RESPONSIBILITIES:
Able to roll up their sleeves and play a hands-on role while building a world-class team
Set technical standards and SDLC processes
Understand software delivery in a startup environment balanced with the rigor needed for sustainable and maintainable products
Provide technical and career mentoring for the engineering organization
Work with your engineering team and leads to plan and track the development of all projects through delivery to production
Provide project status information to the Management Team and additional stakeholders
Coordinate estimation of operational costs associated with updated/new functionality with our systems' organization
Use data and feedback from participants and peers to drive continuous optimization of cross-functional team structures and software development processes
Cultivate a culture of testing and automation throughout the engineering organization
Assure that security and accessibility continue to be primary goals in the construction of any software
Collaborate with partner company teams to assure that we are building scalable, available, fault-tolerant software
Collaborate with the product engineering management (Design, Product, QA, and IT) team to improve visibility, processes, and communication mechanisms
Extensive experience developing high-performance analytics applications with big data
Full stack software development experience and capability
Experience with modern data technologies (Kafka, Kinesis, Snowflake), relational database systems (Postgres), and ability to work with large databases
Understanding and knowledge of scaling and proven track record of scaling systems
Experience profiling and optimizing code on all tiers of an application
Requirements
YOU WILL THRIVE IN THIS ROLE IF:
Bachelor's degree in Computer Science or Engineering is preferred;
10+ years of experience in leading engineering teams with a successful track record working as an engineering leader across multiple teams
Experience balancing managing direct reports and making contributions to the software
Experience providing project visibility to senior management
Experience leading and contributing to software architecture
Experience with systems that leverage near real-time data to drive personalized experiences (recommendations, CRM, etc.)
Passion for data-driven decision-making and continuous process improvement
Deep knowledge of HIPAA and how to build compliant applications
Experience with systems that have sophisticated access control/configuration capabilities
In-depth knowledge of technology and healthcare terminology
Exceptional communication (written and oral) skills and the ability to work well with people at all levels are essential
Exceptional critical thinking and analytical skills, with the ability to quickly understand complex systems and data
Experience with Google Suite (Docs, Slides, Forms, etc.)
Presentation skills; comfortable speaking to groups of six or more people
Detail-oriented and diligent
Passionate about our vision for health equity
AND THOUGH NOT REQUIRED, IT WOULD BE GREAT IF:
Experience working in an early-stage startup
Support East Coast/Central time zone customers
Experience in GCP, AWS, or Azure cloud
Base Salary Range: $65,000 - $100,000
Benefits
Unlimited vacation leave
Paid parental leave
Medical, dental, and vision insurance
$500 reimbursement for reasonable work equipment in the first year of employment
Stock options

Our commitment to ensuring quality health care to underserved communities is the foundation to our commitment to diversity, equity, and inclusion in how we operate as a company and how we approach our work. Yuvo is an equal opportunity employer, and all qualified applicants will receive consideration for employment without regard to race, color, ethnicity, age, gender identity and expression, sexual orientation, religion, national origin, socioeconomic status, disability, veteran status, or any other characteristic protected by law. We strongly encourage people from underrepresented groups to apply. We are happy to provide reasonable accommodations to those with a disability for assistance in the recruitment process.