Performance Manager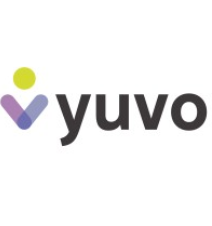 yuvohealth.com
New York, NY, USA
Posted on Monday, May 22, 2023
Description
About Yuvo
Yuvo works to increase access to primary care by supporting federally qualified health centers (FQHCs), the institutions that have dedicated the most to care for underserved communities. We work with FQHCs to help scale the quality of care they provide by providing access to new payment systems, developing and optimizing operational infrastructure, and convening partnerships in the broader care ecosystem so that they can increase their capacity and deliver the highest quality of care to their communities.
About the Role

We are seeking an experienced leader in practice transformation and project management to assist FQHC partners in the development, implementation, and maintenance of systems and processes necessary to perform on value-based contracts. As Performance Manager reporting to the Head of Performance, you will be the liaison for three to five practice sites and hold key responsibilities for relationship management and driving performance.
This is a hybrid position with work in and around the greater New York City area.
Regular travel to New York-based FQHC partners.
Requirements
What You'll Do
Manage onboarding of practice sites, including coordination of assessments and action plan development
Collaborate with Yuvo partners and FQHC operational leadership to co-create, implement and manage action plans that will include but are not limited to process and documentation improvements
Support the deployment of initiatives at the ground level.
Mentor, coach, and collaborate with key practice team members
Evaluate current workflows at each site to identify improvement opportunities and develop performance improvement plans based on best practices (e.g. Daily huddles, pre-visit planning, care gap closure, Annual Wellness visit).
Develop analyses and present recommendations to internal and FQHC stakeholders with the support of the Head of Performance
Develop and maintain standard and site-specific implementation work plans that outline key milestones, communicating progress with site leadership, as well as Yuvo leadership with the support of the Head of Performance
Communication facilitation between FQHC site leadership and Yuvo team members
Participate and contribute to content for cross-site learning collaboratives, including for frontline staff and FQHC leadership.
Identify and escalate urgent and high concerns to the Head of Performance in a timely manner
In collaboration with the population health team, understand the opportunities for risk adjustment, utilization management, and quality improvement as supported by data.
Participate and contribute to content for monthly best practices virtual forum with frontline staff
This role will communicate and work with the FQHCs on Yuvo Health's data requirements through implementation and provide ongoing support to Yuvo and the FQHCs on rollouts of data initiatives
What You'll Bring
A knack for establishing solid working relationships and facilitating meaningful culture and operational change even in the most change-averse settings.
Experience leading project management, performance improvement initiatives, and their underpinning strategies across multiple functions and levels (from direct reports to peers to executives).
Leading and managing PCMH model operations, HEDIS measures, and risk adjustment performance.
Solid familiarity with value-based care principles and Population Health management
Experience with practice improvement coaching using microsystems and the lean six sigma framework standard improvement methodologies
Ability to manage multiple priorities and meet deadlines
Excellent verbal and written communication skills across all levels
Ability to travel to FQHCs to support on-site operational leaders as necessary
What We'd Love to See
Previous experience/interface with Federally Qualified Health Centers and/or Community Health Centers
The ideal candidate has in-depth knowledge and expertise in practice operations and operational change management
Solution-oriented and innovative thinking
Experienced with Electronic Health Records (EHR) for clinical processes
Excellent computer skills and willingness to learn additional software applications.
You can see ahead of the day-to-day and thrive by putting new processes in place that anticipate the needs of the organization
Possess strong organizational, problem-solving, and analytical skills
At least 5 years of progressive experience in multi-site practice operations (preferred, but not required)
What We Value
Desire to learn and grow
Bias towards action
Team-oriented attitude – you derive joy from seeing others succeed
Enthusiasm for, and interest in, health equity and innovation
Benefits
Base Salary Range: $90,000 - $100,000/year
Our Benefits & Perks
Unlimited vacation leave
Paid parental leave
Competitive medical, dental, and vision insurance
$500 reimbursement for reasonable work equipment in the first year of employment
Stock options
At this time, Yuvo Health is not able to provide visa sponsorship or work authorization support.
Diversity & Inclusion at Yuvo:
Our commitment to ensuring quality health care to underserved communities is the foundation to our commitment to diversity, equity, and inclusion in how we operate as a company and how we approach our work. Yuvo is an equal opportunity employer, and all qualified applicants will receive consideration for employment without regard to race, color, ethnicity, age, gender identity and expression, sexual orientation, religion, national origin, socioeconomic status, disability, veteran status, or any other characteristic protected by law. With diversity, inclusion, equity and belonging at the core of what we do, it is important to us to provide applicants with an inclusive, transparent, and fair candidate experience. We are happy to provide reasonable accommodations to those with a disability for assistance throughout the hiring process.