Director of Compliance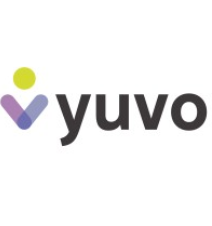 yuvohealth.com
Legal
New York, NY, USA
Posted on Monday, May 22, 2023
Description
About Yuvo
Yuvo works to increase access to primary care by supporting federally qualified health centers (FQHCs), the institutions that have dedicated the most to care for underserved communities. We work with FQHCs to help scale the quality of care they provide by providing access to new payment systems, developing and optimizing operational infrastructure, and convening partnerships in the broader care ecosystem so that they can increase their capacity and deliver the highest quality of care to their communities.
About The Role
Yuvo is looking for a diligent and professional Director of Compliance to join the Legal Department. As our first Director of Compliance, you will ensure our business operations and procedures comply with legal regulations and internal policies. This "roll up your sleeves" role involves strategic decision-making, partnering with senior management, and the day-to-day work required to continue rolling out the company's compliance program.
Ideally, this role will eventually hire one or more team members to support this work as a stand-alone department. This is an excellent opportunity to join a growing company and make this role your own, gaining exposure to various issues and working with almost every department within the organization.
Initially reporting to the General Counsel, you will guide the company's compliance program's direction, oversight, and implementation. This is a fully remote position based in the United States. Standard working hours are flexible, but employees are expected to be online Monday - Friday from 10:00 am EST to 3:00 PM EST.

Requirements
What You'll Do
Continue to stand up, develop, refine, and implement the company's compliance program and coordinate resources to ensure the ongoing effectiveness of the compliance program.
Regularly review the compliance program and recommend and implement appropriate revisions and modifications, including advising administrative leadership of potential compliance risk areas. Oversee, coordinate, and monitor the day-to-day compliance activities of the company.
Ensure the compliance program effectively prevents and detects violations (or potential violations) of laws, regulations, organizational policies, and the company's Code of Conduct.
Develop and coordinate appropriately the company's compliance training and education programs for all employees. Assess the need for additional training and education and develop appropriate compliance programs.
Implement and operate retaliation-free reporting channels, including an anonymous telephone reporting system available to all employees, volunteers, and affiliated providers.
Ensure and understand the company's commitment to comply with all laws, regulations, company policies, and ethical requirements applicable to the company.
Work closely with the Legal Department and other departments to identify and mitigate areas of risk.
Establish and ensure the internal controls prevent and detect significant instances or patterns of illegal, unethical, or improper conduct by employees, agents, affiliated providers, or others working with the company.
Coordinate with internal and external legal counsel to conduct, authorize, and oversee investigations of matters that merit investigation under the compliance program, including resolving such issues and investigations and developing corrective action plans as needed. Develop, coordinate, and oversee internal and external audit procedures to monitor and detect any misconduct or noncompliance. If any misconduct or insubordination is detected, recommend a solution, and follow up to ensure the recommendations have been implemented.
In consultation with Human Resources, help ensure that there is a mechanism in place for disciplining instances of noncompliance (including the failure to prevent, detect, or report any noncompliance), appropriate to the nature and extent of the deviation, and ensure consistency in the application of disciplinary action. Develop productive working relationships with all levels of management.
Present quarterly and annual reports on the compliance program to administrative leadership.
Develop and lead the company's compliance committee.
In conjunction with the Legal Department, interface and, when appropriate, negotiate with external regulatory agencies.
Create and maintain documentation to ensure the company's compliance with corporate compliance obligations, including documentation needed to comply with legal and regulatory requirements.
Perform other duties as assigned by the General Counsel.
What You'll Bring
Law degree is preferred but not required, with experience and specific knowledge of fraud, abuse, and Medicare/Medicaid issues.
Auditing and/or CPA experience is a plus.
Experience in compliance issues, including investigations, resolutions, and disciplinary action.
In-depth knowledge of the legal and regulatory environment related to healthcare compliance.
Excellent analytical and writing skills.
Strong influencing skills and communication skills.
Ability to work across departments and functions to support compliance programs, etc.
What We'd Love To See
Experience working in an early-stage startup or young companies
Ability to work in a fast-paced environment
Team player but able to work independently
What We Value
Willingness and ability to "roll up your sleeves" to do both strategic and day-to-day work.
Desire to learn and grow.
Bias towards action.
Team-oriented attitude – you derive joy from seeing others succeed.
Enthusiasm for, and interest in, health equity and innovation.
Benefits
Base Salary Range: $138,000 - $145,000
Generous PTO Package
Paid parental leave
Competitive medical, dental, and vision insurance
$500 reimbursement for reasonable work equipment in the first year of employment
Stock options
At this time, Yuvo Health is not able to provide visa sponsorship or work authorization support.
Diversity, Inclusion & Belonging
Our commitment to ensuring quality health care to underserved communities is the foundation to our commitment to diversity, equity, and inclusion in how we operate as a company and how we approach our work. Yuvo is an equal opportunity employer, and all qualified applicants will receive consideration for employment without regard to race, color, ethnicity, age, gender identity and expression, sexual orientation, religion, national origin, socioeconomic status, disability, veteran status, or any other characteristic protected by law. With diversity, inclusion, equity, and belonging at the core of what we do, it is important to us to provide applicants with an inclusive, transparent, and fair candidate experience. We are happy to provide reasonable accommodations to those with a disability for assistance throughout the hiring process.