Chief Compliance Officer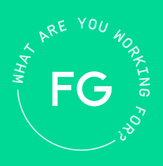 The Financial Gym
Legal
Remote · New York, NY, USA
Posted on Friday, August 11, 2023
Who We Are:
At The Financial Gym, we are putting the 'personal' back into 'personal finance'. We are a woman-owned and operated financial services company, focusing on providing affordable and comprehensive financial planning for everyone. We're committed to helping everyone get financially fit so they can achieve balance, decrease stress and become empowered by their money.
Our Company Values:
MAGIC

, in the unlimited possibilities that come to our clients when they focus on their finances
EMPATHY

, until we walk in someone else's shoes, we don't judge their journey

OUR TEAM,

when we bring our best selves to the Gym, we know we work collectively smarter and not harder

COMMUNITY

, the power that comes from it, and our gyms that create the foundation for it

OUR ADVICE

, we're not your daddy or mommy's financial advisor

GYMSPLAINING

, and it's importance in creating financial literacy for this and future generations

INCLUSIVITY

, and that through diversity, understanding, engagement, and acceptance we are a stronger community
Position Overview:
We are seeking a highly skilled and motivated Chief Compliance Officer (CCO) to join our dynamic organization. As the CCO, you will be responsible for developing, implementing, and overseeing our company's compliance program, ensuring that all activities and operations are conducted in accordance with relevant laws, regulations, and internal policies. You will play a crucial role in promoting an ethical and compliant corporate culture while safeguarding the company's reputation and minimizing potential risks. This is a remote position.
Key Responsibilities:
Compliance Program Development: Design, develop, and implement a comprehensive compliance program tailored to the specific needs and risks of our organization. Establish policies, procedures, and controls to ensure adherence to relevant laws, regulations, and industry standards.

Regulatory Compliance: Stay up-to-date with changes in laws, regulations, and industry guidelines that affect our business. Monitor regulatory developments and assess their impact on our operations. Provide guidance and support to various business units to ensure compliance with applicable requirements.

Risk Assessment and Management: Conduct periodic risk assessments to identify potential compliance vulnerabilities. Develop risk mitigation strategies and action plans to address any identified gaps.

Training and Education: Create and deliver compliance training programs for employees, managers, and other relevant stakeholders. Ensure that all staff members are aware of their compliance obligations and responsibilities.

Reporting and Documentation: Establish robust reporting mechanisms to track and monitor compliance activities. Prepare regular reports for senior management and the board of directors, providing insights into the effectiveness of the compliance program.

Investigations and Remediation: Lead or oversee investigations into compliance-related incidents or potential violations. Recommend appropriate corrective actions and ensure timely resolution of compliance issues.

Internal Controls: Collaborate with internal audit and other departments to assess the effectiveness of internal controls and make necessary improvements.

Ethics and Code of Conduct: Promote a strong ethical culture throughout the organization by upholding the company's code of conduct and integrity standards.

Third-Party Compliance: Oversee compliance-related activities of third-party vendors and partners to ensure they meet the company's compliance expectations.

Compliance Reporting: Report regularly to executive management and the board on the state of compliance within the organization.

Work with Human Resources to ensure compliance program is in accordance with relevant laws
Requirements:
Bachelor's degree in business, law, finance, or a related field. Advanced degrees (e.g., JD, MBA) are preferred but not mandatory.

Proven experience in a compliance leadership role, ideally within a regulated industry.

Thorough understanding of relevant laws, regulations, and industry standards.

Strong knowledge of compliance best practices and risk management.

Excellent communication and interpersonal skills with the ability to collaborate effectively with cross-functional teams.

Demonstrated ability to develop and implement compliance programs from scratch.

Analytical and problem-solving skills, with the ability to navigate complex regulatory landscapes.

Strong leadership qualities with the ability to inspire and motivate teams.

Professional certifications such as Certified Compliance and Ethics Professional (CCEP) or Certified Regulatory Compliance Manager (CRCM) are a plus.
Salary Range:
The salary range for the Chief Compliance Officer position is $100,000 to $120,000 annually, commensurate with experience and qualifications.
The Financial Gym is an equal opportunity employer and values diversity in its workforce. We encourage candidates from all backgrounds to apply.
Note: The job description provided is a general outline and may need to be tailored to the specific needs and requirements of The Financial Gym