Financial Trainer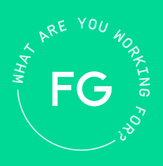 The Financial Gym
Accounting & Finance
New York, NY, USA
Posted on Monday, May 29, 2023
Who We Are:
At The Financial Gym, we are putting the 'personal' back into 'personal finance'. We are a woman-owned and operated financial services company, focused on providing affordable and comprehensive financial planning for everyone. We're committed to helping everyone get financially fit so they can achieve balance, decrease stress and become empowered by their money.
Position Overview:
As a Level 2 Trainer, you have the honor of guiding clients through the Financial Fitness Program and supporting them along the way. You will partner with your clients to identify, plan, track and achieve the goals they set forth in their training plans. You will recognize their milestones, celebrate their achievements, and foster a long-lasting relationship with your clients. You will have the bulk of the client appointments within your Gym and will manage the largest client load of all three levels of trainers.
This is a remote position.
Highlights Include:
Provide each client with an individualized financial program and effortless Gym experience

Collaborate with Gym team on efforts around client engagement and retention

Manage timely client schedule and regular check-ins

Regularly participate in client relationship building opportunities

Collaborate on recognition campaigns such as client birthdays, client anniversaries, milestone recognition, and outreach distribution management

Participate in prospect in-take calls when requested
Skill Sets for Success:
The "

Relationship Manager

" – You are someone who loves to be there for others and provide sound advice when called upon for help. You love to build connections with others and help others to reach their full potential.
The "

Financial Guru

" – You love personal finance and have actively researched different options for yourself and your family. You're the one friends typically go to with financial questions, and love the challenge of finding the best savings and interest rates. You speak in numbers and have a passion for savings and budgeting.
The "

Fast-Paced Fanatic

" – You love being busy and thrive in a bustling start-up environment. You are organized and can plan ahead, and love being productive and tackling a to-do list.
Strong Candidate Profile:
A genuine interest in personal finance

Budgeting, cash management, tax planning, estate planning, and general investment experience

Possesses a welcoming demeanor and has a natural aptitude for client-service

Excellent verbal and written communication skills

Possesses knowledge in MS Office & Google applications Adaptable and able to work collaboratively
Training and Development Opportunities:
Prior experience in the finance industry is helpful but not required. You will receive all the financial training necessary to fulfill the job through our own internal training process.

Upon hire, you will go through a 3-month, paid, Trainer Academy program where you will receive training on our approach to financial coaching, internal processes, client management, under the mentorship of a veteran Trainer on the Trainer Development Team.
Commitment / Compensation:
Must be open to a flexible schedule Monday-Friday or Tuesday-Saturday. Some of our events take place in the evenings, and we expect our Level 2 Trainers to participate when available

This is a full-time salaried position at $65,000 per year

This position qualifies for client-retention bonus opportunities