Regional Account Manager (QuickCode)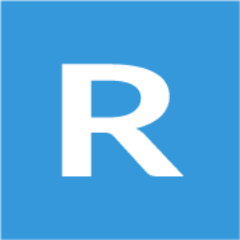 Radformation
Sales & Business Development
Remote · United States
Posted on Wednesday, May 24, 2023
Work at Radformation
Cancer rates increase year after year, yet high-quality care is not universal. By automating and standardizing the treatment planning workflow, Radformation aims to create a system where any patient anywhere can receive the same high-quality care.
We strive daily to reduce cancer's global impact and help save more of the 10 million lives it claims each year. Our unwavering commitment is to deliver reliable, high-quality, automated solutions that allow clinics to standardized care for every single person in need.
Radformation is seeking a Regional Account Manager for our sales team, focused exclusively on our QuickCode billing QA software. The Regional Account Manager will be responsible for contributing to the sales growth within the assigned Region through new customer acquisition, customer retention, and strategic sales efforts to gain market adoption and ensure consistent implementation and usage of the software.
Responsibilities
Promote and sell Radformation's QuickCode software product utilizing cold calls, product demonstrations, site visits, and attendance of regional/national meetings
Assist in installation and implementation processes of QuickCode to ensure proper setup and application of the software, resulting in positive customer experience/results.
Provide technical and sales training to the internal team to support the communication of product functionality, definition of key value propositions, and knowledge of the competitive landscape.
Identify engineering/development opportunities for QuickCode and effectively communicate these requests from a sales perspective to the product team.
Support the marketing team to aid in collateral generation and strategic marketing campaigns.
Develop client relationship management strategies while suggesting creative solutions to meet client needs.
Oversee opportunity organization and progression through the CRM pipeline, promoting standardized operations.
Establish effective communication channels and liaising between clients and Radformation teams.
Abilities
Strong communication skills to work alongside other team members (sales, marketing, and product management) to optimize sales efforts and probability of closing deals.
Ability to demonstrate collaborative approach while also prioritizing individual efforts to meet high sales goals for the organization.
Understanding of the radiation oncology department workflow in specific regards to billing processes and how individual members of the department are involved in this aspect.
Great problem-solving and analytical abilities to monitor sales progression and performance within the Salesforce CRM.
Ability to handle client inquiries and find innovative solutions for complex problems.
Required Experience
3+ years of Radiation Oncology sales experience
Advanced knowledge of Radiation Oncology billing processes and related codes
Proficiency in CRM software, ideally SalesForce
Preferred Experience
Knowledge of billing in both ARIA and Mosaiq environments
Educating medical staff on appropriate coding and billing practices
IT knowledge to understand connections between R&V/OIS and EMR including billing implications
Managing and communicating with enterprise-level organizations
What makes us so RAD?
We take care of our people!
Radformation offers top-tier medical, dental, vision care for employees and their families. Each role comes with stock options, our 401(k) & employer match vest immediately and you'll never have to stress about taking the time you need with self-managed PTO. We support our growing RAD families with generous parental leave, along with additional part-time work to help transition back into the swing of things. We are a fully remote team and while we may be apart, virtual events, yearly retreats and a collaborative work environment keep us close and connected.
Cancer transcends any individual differences we may have. That's why at Radformation we celebrate diversity and are committed to creating an inclusive environment for all employees. We are proud to be an equal opportunity workplace and an affirmative action employer.