Clinical Sales Specialist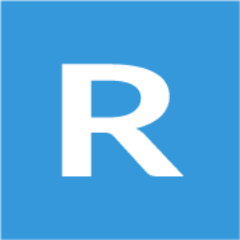 Radformation
Sales & Business Development
United States · Remote
Posted on Tuesday, June 14, 2022
Work at Radformation
Cancer rates increase year after year, yet high-quality care is not universal. By automating and standardizing the treatment planning workflow, Radformation aims to create a system where any patient anywhere can receive the same high-quality care.
We strive daily to reduce cancer's global impact and help save more of the 10 million lives it claims each year. Our unwavering commitment is to deliver reliable, high-quality, automated solutions that allow clinics to standardized care for every single person in need.
Details
The Clinical Sales Specialist (CSS) is an expert in Radiation Oncology (i.e. Certified Medical Dosimetrist), who will work to identify and provide new business opportunities while increasing the sales pipeline for Radformation's software products.
Responsibilities
Work with the sales team to develop and grow the sales pipeline to consistently meet revenue goals.
Manage the full sales cycle of our RadMachine software to diagnostic departments throughout North America.
Leverage your clinical experience and communicate directly with potential prospects via telephone, email and other methods to build rapport and work with prospects on identifying current clinical and operational pain points that can be minimized with the adoption of Radformation's solutions
Gather key information about the prospect's install base and needs, and document all conversations, appointments, and meetings in Salesforce.
Appropriately hand-off leads to the Regional Account Managers after demos are scheduled.
Participate in weekly sales meetings, and occasionally travel to regional meetings as necessary.
Abilities
Enthusiastic about learning new technologies and sharing them with the healthcare community
Understanding of a general sales process
Strong organizational skills and ability to work independently
Highly motivated to introduce a new brand to the field
Excellent communication skills to generate quality leads from cold calls
Experience
Minimum of 3 years clinical experience
Certified Medical Dosimetrist/Treatment Planner or Junior Medical Physicist
Experience with Radformation software is preferred
Experience with Eclipse & ARIA is preferred
Experience with other TPS & OIS is a plus
Experience with Patient and Machine QA is a plus
Sales, support, or other relevant industry experience is a plus
What makes us so RAD?
We take care of our people!
Radformation offers top-tier medical, dental, vision care for employees and their families. Each role comes with stock options, our 401(k) & employer match vest immediately and you'll never have to stress about taking the time you need with self-managed PTO. We support our growing RAD families with generous parental leave, along with additional part-time work to help transition back into the swing of things. We are a fully remote team and while we may be apart, virtual events, yearly retreats and a collaborative work environment keep us close and connected.
Cancer transcends any individual differences we may have. That's why at Radformation we celebrate diversity and are committed to creating an inclusive environment for all employees. We are proud to be an equal opportunity workplace and an affirmative action employer.